Black and White Mask for Courtrooms
The government stance is that the nation is to mask up when in any form of social contact. This has most certainly created confusion and mental adjustment to begin the next level of the new normal in South Africa. How about entering court or a client meeting wearing a fabric mask? How is this going to work in your setting? In the office or the factory and even for your children in school?

Masks are going to become classic items when dressing for work. The new normal is to embrace the next season. Get funky no matter your role or position. Be a leader in your home and in your office. 
Some disrupters, have numerous doubts about the data, but it's all that we have to work with. Is there over-reporting of a virus infection and death rate across the globe? We feeling the emotional toll it's taking on everyone, let alone the economic impact on every household.
Whatever the new normal is (temporary for the coming months or next year) is that we respect that all wear a mask in any gathering with other people. When wearing a mask, the coming theme is:
Black and White masks available in our shop or order here.
'You Protect Me and I Protect You'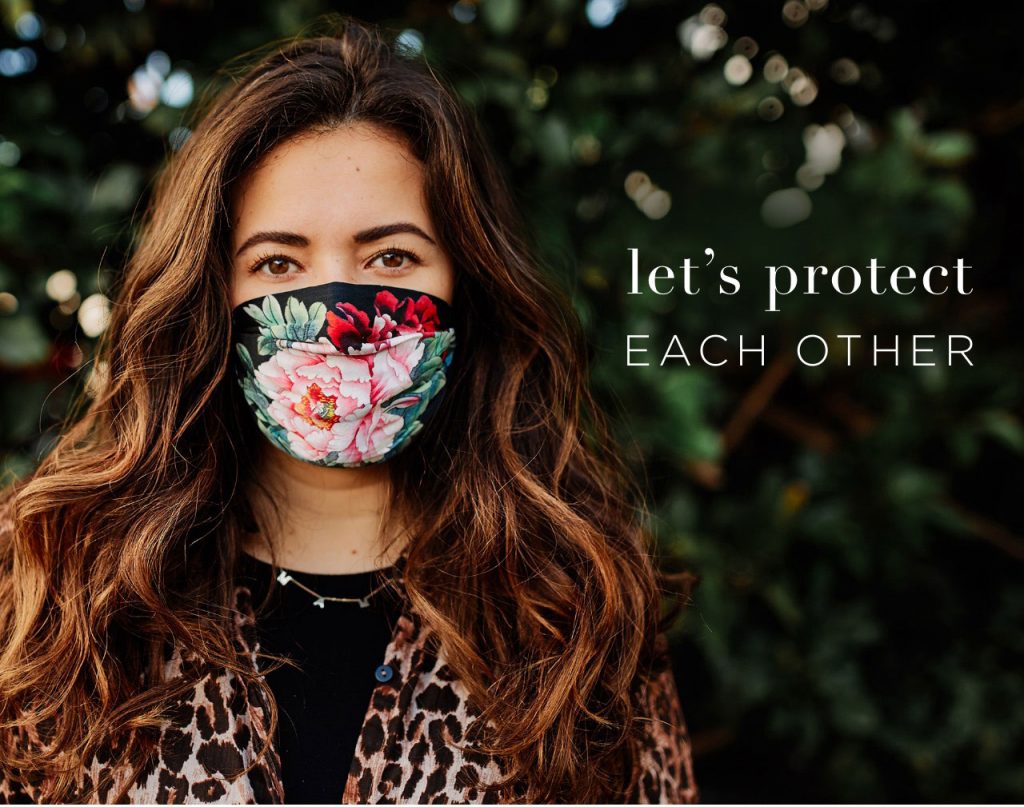 The importance of this statement goes beyond wearing a material mask. The majority of material masks do not prevent virus spread. The virus particle easily enters through the mask unless additional filtering is added. See 'Not All Masks Are Created equally' here.
For the first time ever in SA, I believe we are going to minimise every other virus infection in the coming winter season by sporting a mask. Virus is spread from person to person and if during winter, mask wearing could protect you from the serious colds, influenza and pneumonia. In effect reducing time off work. So let us do this together.
While preparing our health business for the coming months, I have spent endless hour researching COVID-19, the spread, and what is helping to build our immunity against the virus. I have looked at what contributes to why some get it and some don't. Some are asymptomatic and transmit the virus (or whatever it is) however never suffer from it.
Our highly protective fabric mask is manufactured under a social community project. The project allows individuals and very small businesses to keep afloat during these times while giving back to the nation.
The easily washable non-woven scuba fabric mask (R50 each) is better suited to everyday use. The surgical or non-surgical masks are not suited for everyday use to protect one from the virus.
We have also sourced an array of different colours and patterns which can be seen here. Stock is limited and what is available may change as new stock becomes available.
For workers using public transport, we suggest an additional mask only for public/taxi travel. Reason for this is one mask is used only when on the taxi and when their trip is over they put it in a plastic and the same day wash it, dry it (takes 15 minutes on a normal sunny day) and then keep it only for public transport use.
Masks used in the medical profession: N95 and 3ply surgical masks are also available at affordable rates.
Non-woven protective space suit 90gmf non-woven protective space suit that can be worn for 7-10 days and washed thereafter to a maximum of 20 washable cycles. The suit comes in 3 sizes. While stocks last.
Vitamin C for Immunity
It has been recorded that one of the main interventions in Wuhan was the use of ascorbic acid (vitamin C). Read reports here.

Available in 2 pack sizes (180g or 720g – family bulk pack) powder form of pharmaceutical grade vitamin C ascorbate which provides 2021mg of vitamin C per serving.
In addition, we have sole access to supplying the most advanced immune boosting supplement (27 different ingredients) which has been used for people with compromised immune systems (6 weeks lead time for large quantities as it is manufactured in a certified lab).